Online Registration for Faith Formation 2022-2023 is now closed.
For more information, contact Juliana Andrea Ordoñez reled@mothersetonparish.org
301-444-3496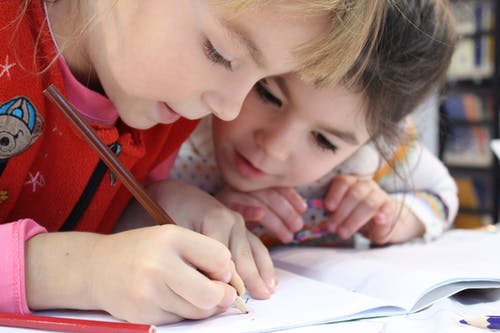 My Child Needs an Adaptive Learning Program

Meet twice monthly on Saturday morning 9:30-10:30 AM
WHO SHOULD REGISTER FOR THIS PROGRAM
Any school age child who needs a program tailored to their type of learning needs.
This is a multisensory program
Does your child have autism, ADHD, visual or hearing impairment, any type of developmental delay?
Does your child learn better in a smaller, quieter environment?
If your child hasn't received sacraments we will help you prepare them to receive.
If you have questions about whether or not this program is the right fit for your son or daughter, call our Faith Formation office at 301-444-3496 and ask to speak to Mary Beth DeLuzio.
My Child Is In Pre-K Through 6th
Register your son or daughter for our Family Formation Program!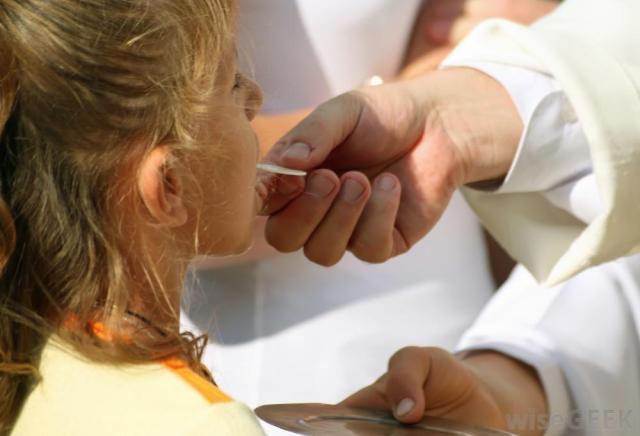 We meet once a month on a Monday evening. The parents will meet in the church while the children are in class.
PRE K- grade 2 meet at 4:45-6 PM
Grades 3-6 meet 6:30-7:45 PM
This includes the children entering RCIC YR 2
What happens the rest of the month?
Each family will be given a packet of materials with lessons for each week.
You will be equipped with everything you need to teach your child. This should take you about an hour to complete.
You pick the day and time that works best for your family to sit down together and go over the lesson.
If you student is preparing for sacraments
(grade 2 or RCIC YR 2). You will have at home sacrament prep lessons as well. Along with Sacrament Retreats and parent meetings.
RCIC Year 1 (ES, MS, HS)
This program is for any child grade 3 and up who are out of cycle for Sacraments for whatever reason.
For the unbaptized and/or students who missed First Eucharist and/or Confirmation.

Class meets twice a month on Wednesdays, 5:00-6:30 pm. There is also a retreat in late winter on a Saturday morning
3 levels
Elementary for children in grades 3-5
Middle for children in grades 6-8
High School for children in grades 9-12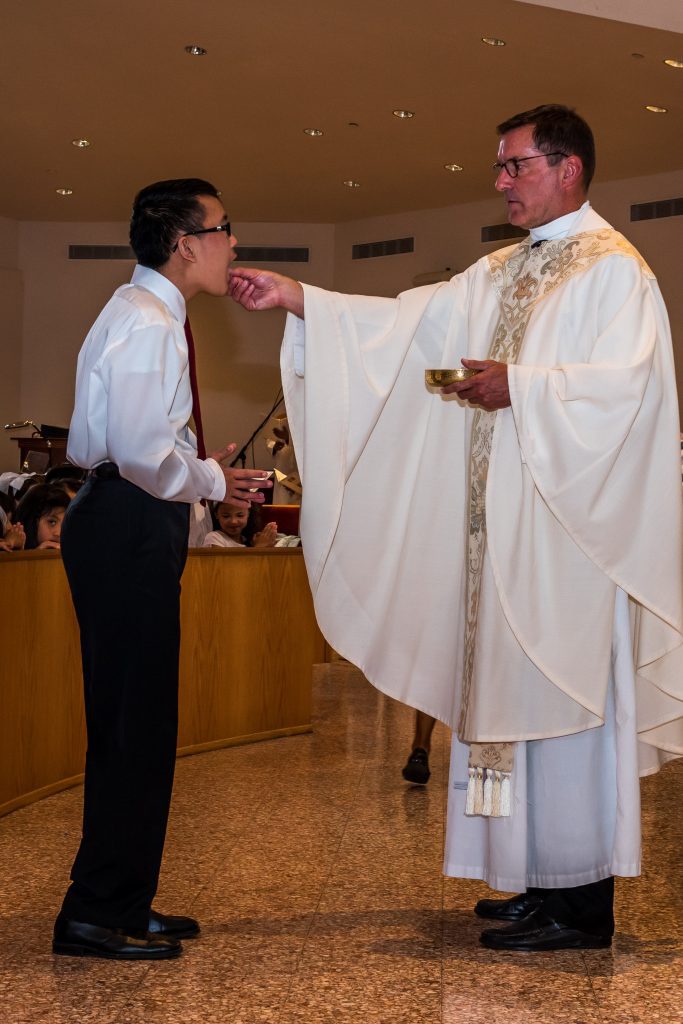 RCIC Year 2 (MS, HS)

What to expect in YEAR 2
student MUST complete year 1 to continue to year 2.
student will continue their faith journey with Sacrament preparation.
Student will receive sacraments in the Spring once they have completed the year
SACRAMENTAL PREP – ADDITIONAL EXPECTATIONS
First Communion Students ( Grade 2 and RCIC ES Year 2)
Along with the Pre-K-6 portion above you will have the following:
Weekly lesson in Reconciliation book and second half of year Communion
Attend sacrament meeting for parents. One meeting in the fall and one in early spring
Attend sacrament retreats.
Submit to us by December 1 your child's baptismal certificate.
Dates for sacraments still TBD
Confirmation Students* (Grades 7-12)

YEAR 1 ( 7th grade)
Meet twice a month on Monday evenings, 6:15 pm – 8:30 pm.
Large group
Small group
Complete 7th grade materials
Complete all other expectations of year 1 prep.

YEAR 2 ( 8th grade)
Meet twice a month on Monday evenings, 5:00 pm – 6:15 pm.
Large group
Small group
Complete 8th grade materials
Complete all other expectations of year 2 prep.
High Schoolers
For high school students who have completed year 1 and ready to continue their faith journey to prepare to receive their sacraments.
*Confirmation students also preparing for Baptism/First Communion will be given additional preparation.