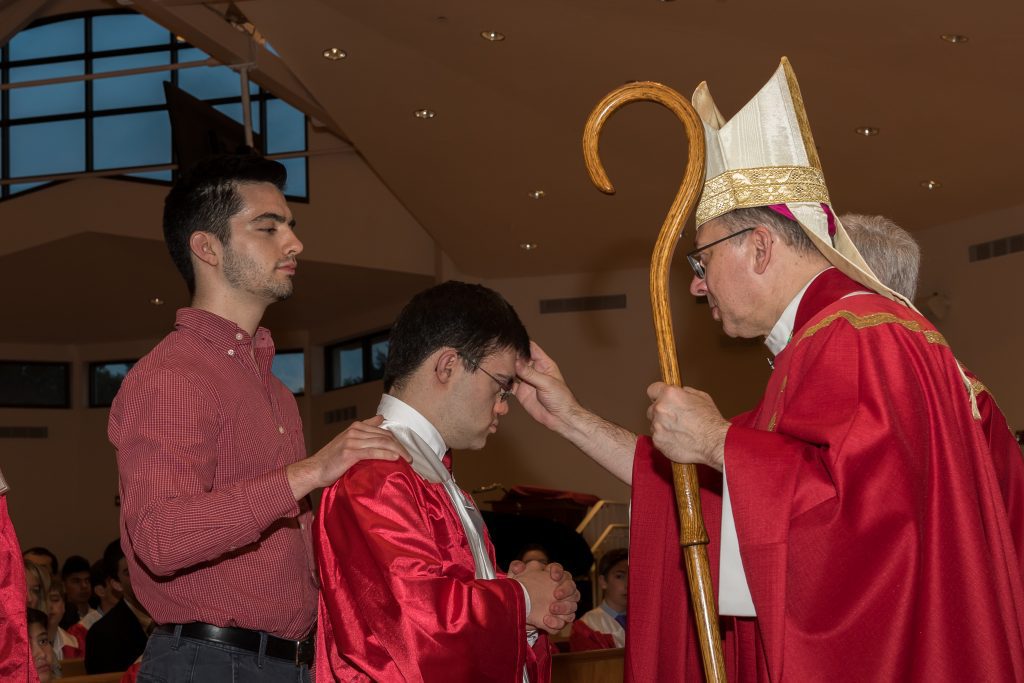 The Mother Seton School of Religion has a faith formation program for children with special needs. See the Photo Gallery of those who received their Sacraments in 2017 HERE.
This program is called "Adaptive Finding God Program" by Loyola Press. If your child has autism, ADHD, hearing impairment, vision impairment or any other developmental delays that require a calm, quiet and less distracting atmosphere, using multisensory learning, we are here to help you educate your child in their faith formation. This program will be conducted either in small groups or a one-on-one hands on learning approach with multi-sensory materials.
Our goal is to help the children participate as fully as possible in parish life and receive the Sacraments that we all have a right to receive. This program will meet on Saturday mornings. If you have any questions about this program and/or would like to register your child please contact Mary Beth DeLuzio RN, FCN at coordinator@mothersetonparish.org or 301-924-3838 X234.