Family Formation
Our program for families of K-6 students that includes on-site gatherings once a month (either Sunday or Monday) as well as three at-home lessons a month.

Family Formation from FamilyFormation.net
About the Program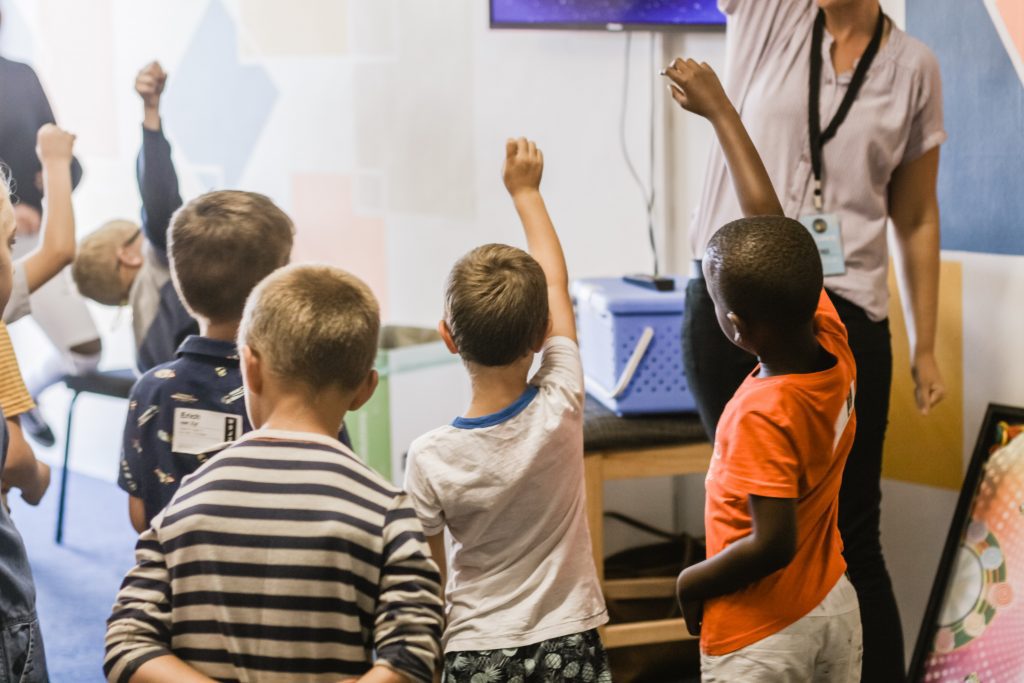 What is our K-6 Program? Our new Family Faith Formation program is geared to our K-6 families and focuses on encouraging a personal encounter with Christ one family at a time. The program has two main components, the on-site gatherings, and the at-home lessons. Once a month, the students will come to Mother Seton with their parents for 1hr 45min, during which time parents will receive their own catechesis while the children are in the classroom learning the same lesson at an age-appropriate level. Parents will also have time for fellowship, will receive a packet of the next three-week home lessons, and be given instruction and guidance on implementing the lessons at home with their children. The at-home lessons are each an hour long and can be fit into your week when best works for your family. (All age levels can receive this instruction together, which means if you have three students in K-6, you still will do a single one hour lesson at home each week, not three.)
Our Goal: To encourage and equip each individual for a lifelong, personal relationship with Jesus Christ. This goal is accomplished in varying ways based on the age, needs, and sacramental requirements of each student, and in this program, in particular, it is done with an emphasis on helping families live out the faith in their everyday home life.
When we meet: Once monthly on either Sunday afternoon from 2-3:45 pm or Monday evening from 6-7:45 pm, each family will register for Sundays or Mondays. (This meeting is for families, not just the student themselves. While the children are learning in the classroom the parents will be attending the monthly talk.) Full calendar is available HERE.
Preparing for Sacraments: Our two-year preparation program for First Reconciliation and First Communion begins in 1st grade and ends in the spring of 2nd grade. Sacramental students will also have classroom and at-home sacramental supplements to help them prepare to receive the sacraments. There will also be additional dates for preparation for specific events in 2nd grade. Details will be discussed at the beginning of the year meeting. Preparation for Confirmation occurs in 7th and 8th grade. If your son or daughter is unbaptized or is older than 2nd grade and is still needing First Reconciliation and Communion, please see our RCIC Program page.
Registering/Questions
How to Register: Print out the registration form and fill out both sides. In the last column of your child's information, you will indicate "Family Formation" as the program. Turn in form and payment to the Faith Formation office.
Got a question? Contact:
Mary Beth DeLuzio RN, FCN
Parish Nurse and Coordinator of Religious Education (K-6, RCIC, and Adaptive Needs)
coordinator@mothersetonparish.org
301-924-3838 ext. 234
VOLUNTEERS NEEDED: Contact Mary Beth DeLuzio
coordinator@mothersetonparish.org
301-924-3838 ext. 234