Purpose
Our 2-year middle school Confirmation preparation program for 7th and 8th graders

Purpose from LifeTeen
About the Program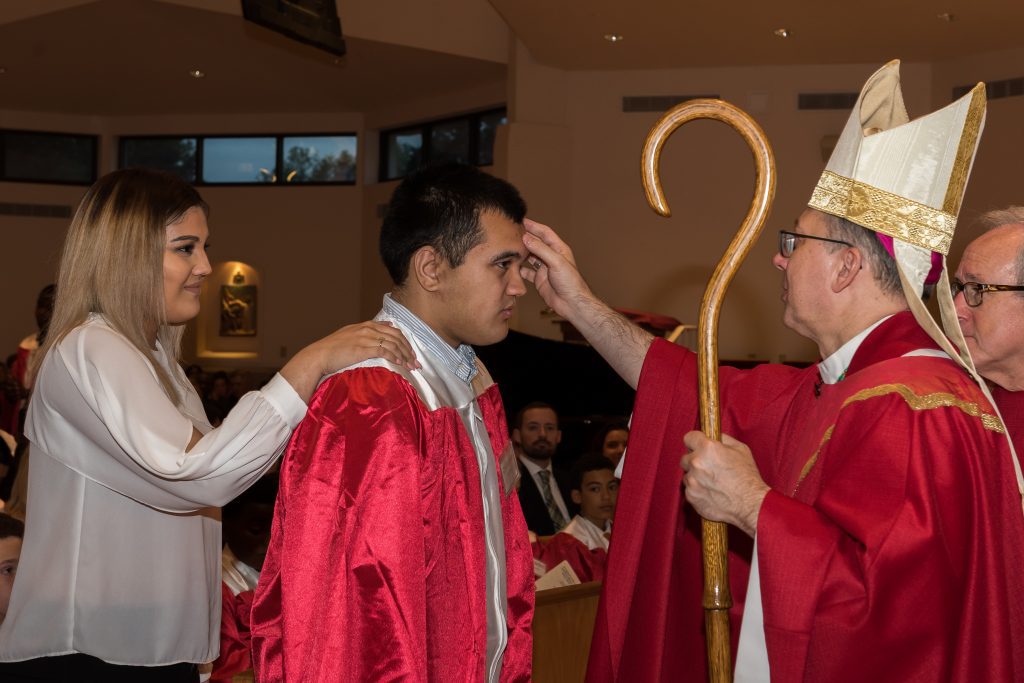 What is Purpose? "Purpose" is a program with an emphasis on relational ministry and discussion that is designed to connect young teens to the concepts of their faith to their everyday lives and deepen their relationship with God.
Our Goal: To encourage and equip each individual for a lifelong, personal relationship with Jesus Christ. This goal is accomplished in varying ways based on the age, needs, and sacramental requirements of each student, and in this program, in particular, it is done with an emphasis on relationship and honest application to everyday life.
When we meet:
All virtual to start, reevaluate in January.
Weekly parent/child home content.
Once a month virtual gathering for students, usually the last Wednesday of the month. 7th grade @6pm, 8th grade @7pm.
Office hours available weekly for parent questions/guidance.
For more detailed information click here.
Confirmation Preparation Expectations:
7th Grade
Year 1 Confirmation Packet and Service.
On-site day retreat (if restrictions lifted)
8th Grade
Confirmation Flipbook (weekly prep)
Confirmation Overnight Weekend retreat (if restrictions lifted)
Other details to be discussed at parent meeting
How to Register: Registration is now OPEN. Register HERE
Got a question?
Contact: Cathy McTighe
Director of Youth Ministry (MS and HS)
youth@mothersetonparish.org
240-780-7610