Sacrament of Reconciliation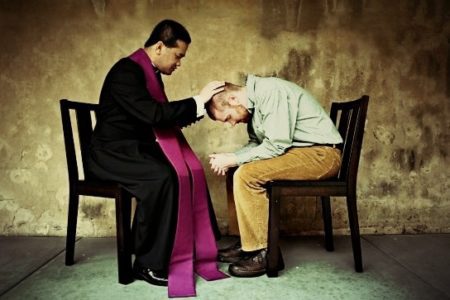 When you go to confession, to this fountain of My mercy, the Blood and Water which came forth from My Heart always flows down upon your soul and ennobles it. Every time you go to confession, immerse yourself entirely in My mercy, with great trust, so that I may pour the bounty of My grace upon your soul. When you approach the confessional, know this, that I Myself am waiting there for you. I am only hidden by the priest, but I myself act in your soul. Here the misery of the soul meets the God of mercy. Tell souls that from this fount of mercy souls draw graces solely with the vessel of trust. If their trust is great, there is no limit to My generosity. The torrents of grace inundate humble souls. (Jesus to St. Faustina)
No matter if you go to confession regularly, or haven't been in years the Father is longing to run to you and welcome you home.
Because of Covid-19, the new Confession schedule is as follows:
Tuesdays 6:00 – 7:00 pm
Saturdays- 12:00 – 1:00 pm

---
FIRST CONFESSION
Children who are at least seven years old may prepare to celebrate the Sacrament of Confession for the first time. Formation begins before first reception of the Eucharist. More information can be found HERE Contact the Faith Formation office for any questions. 301-444-3496.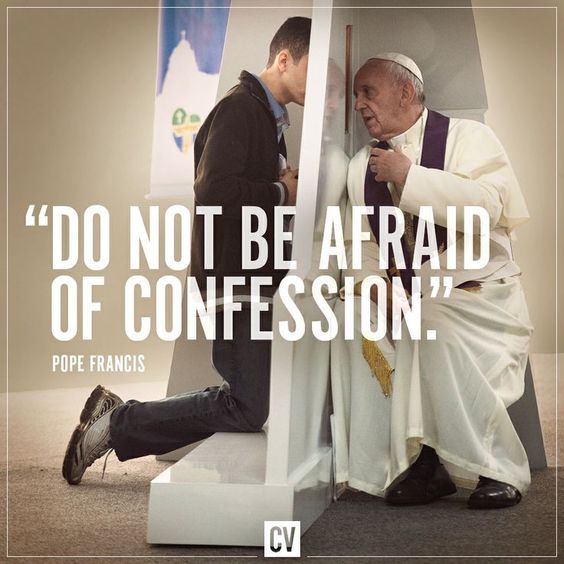 Our Lord Himself I saw in this venerable Sacrament . . . I felt as if my chains fell, as those of St. Peter at the touch of the Divine messenger. My God, what new scenes for my soul!
–St. Elizabeth Ann Seton