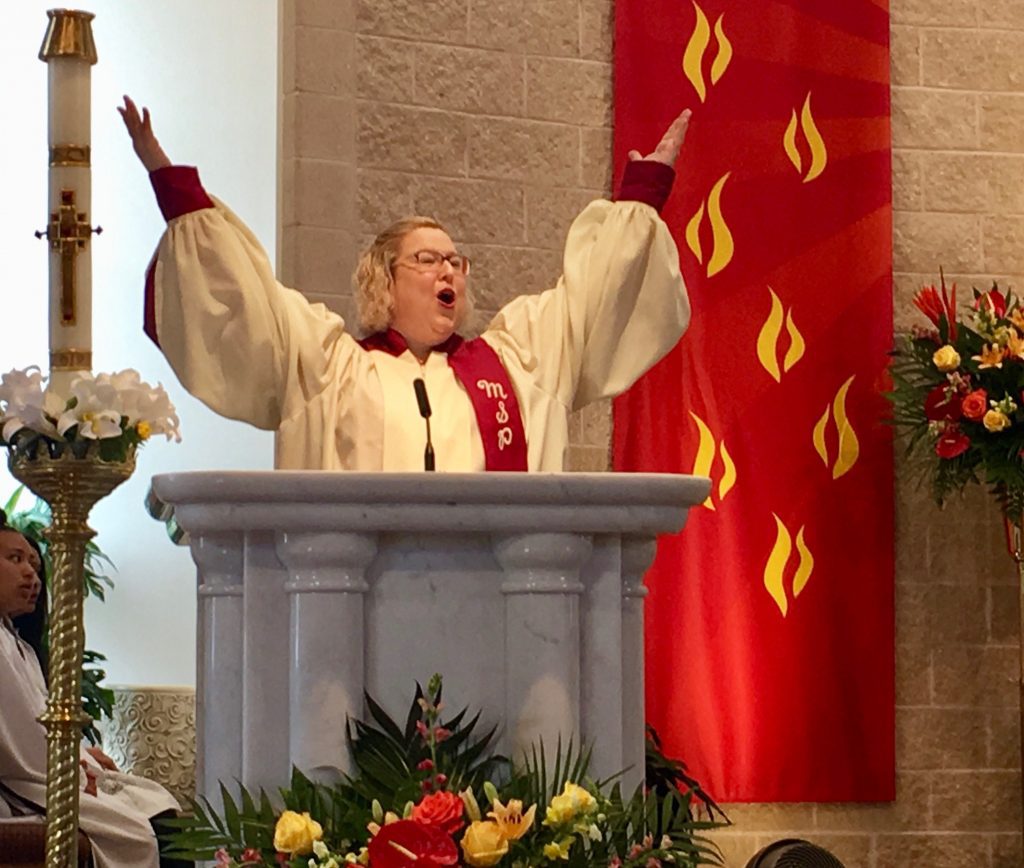 The Mother Seton music ministry offers a variety of ways for parishioners to fully respond to the Lord's sacrificial Love poured out for us during the Mass.
Adult Choir (September – June) – Rehearses each Wednesday at 7:30 p.m. in the church and sings weekly at the 10:45 am Mass as well as other special liturgies and Feast Days throughout the year.
Youth Choir (September – June) – Open to young singers and instrumentalists from 3rd through 12th grades. Rehearses each Tuesday in the music room and sings at the 9:00 am Mass every 2nd and 5th Sunday as well as Christmas, Easter, First Communion and other special liturgies.
Spanish Choir (Year-round) – The Spanish choir rehearses on Tuesday evening at 8:00 pm and sings at the Saturday 7:00 pm Spanish Mass. Our Spanish Choir director is Kathy Fitzpatrick.
Instrumentalists – All instruments and levels of expertise are welcome.
If you would like to join the music ministry or have any questions, call Amy Massey at 301-924-3838, ext. 215.
---
Mass Settings: Listen in order to prepare for the parts of the Mass we will be singing during the next few months. Click on the video file below:
Holy, Holy, Holy
Doxology Amen
When We Eat This Bread
Lamb of God