"Christ is knocking very hard at many hearts, looking for young people like you to send into the vineyard where an abundant harvest is ready."
John Paul II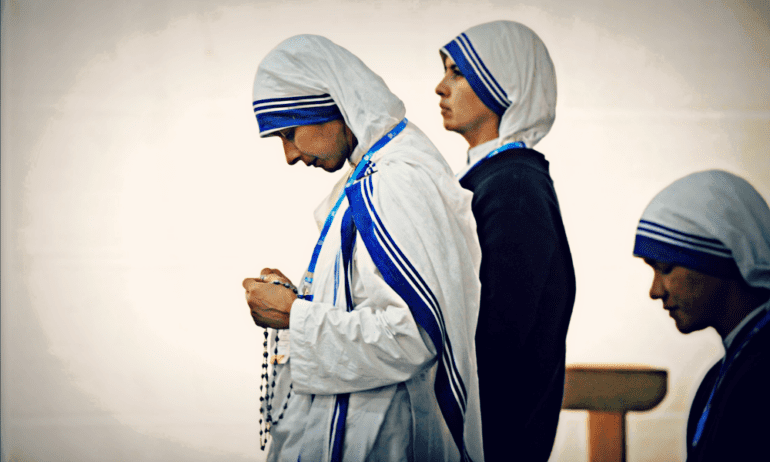 A religious brother or sister has committed themselves to service of God and the Church, and been consecrated to this purpose through vows of poverty, chastity, and obedience. They belong to a particular religious community, and respond to God's invitation of love through their work and prayer in that community.
Every religious community carries out their work through their charism. It is their particular form of service to God, the Church, and the community that the Holy Spirit calls them to. A charism encompasses all aspects of a community's life, from their rule of life to their spirituality and prayer to their daily work. This means that every community is unique, and more than simply discerning a particular order (Benedictine, Franciscan, Dominican, Cistercian) one must discern what particular religious institute they are called to carry out their vocation within.Religious life is essentially a life of interior conversion and transformation into Christ by means of the evangelical counsels. This puts religious in the heart of the Church, animating her life of love, service and worship. And this is why religious life is essential to the life of the Church and why every Catholic, not only clergy and religious, should support and promote religious life.
To learn more about Men's Religious Orders Click Here
To learn more about Women's Religious Orders Click Here
and check out Imagine Sisters
I have questions about religious life: