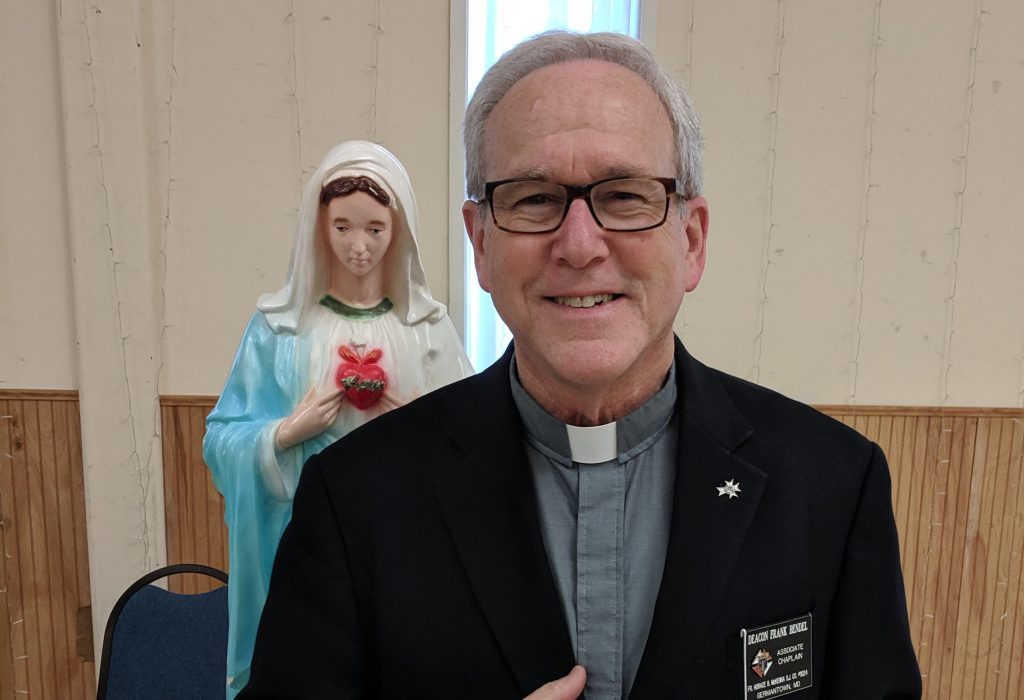 Bio: Deacon Frank and his wife Isabel have been married for 43
years. They've traveled the world, including assignments to
embassies in Africa, Europe, and South America. They have five
children and four grandchildren. The Bendels moved to Mother Seton Parish in 2001. In 2008, Frank was ordained a deacon. Deacon Frank is the associate chaplain for the Knights of Columbus, moderator for the Sodality, and has taught faith formation (5th grade). He has been the program coordinator for baptismal
preparation and RCIA. He taught ESL classes at Spanish Catholic
Charities. Frank spent 30 years with the federal government. For the
past ten years, he's been driving a bus part-time for the county
transit system. If you see him on the bus, say hello.